GTB Musicals School Of Music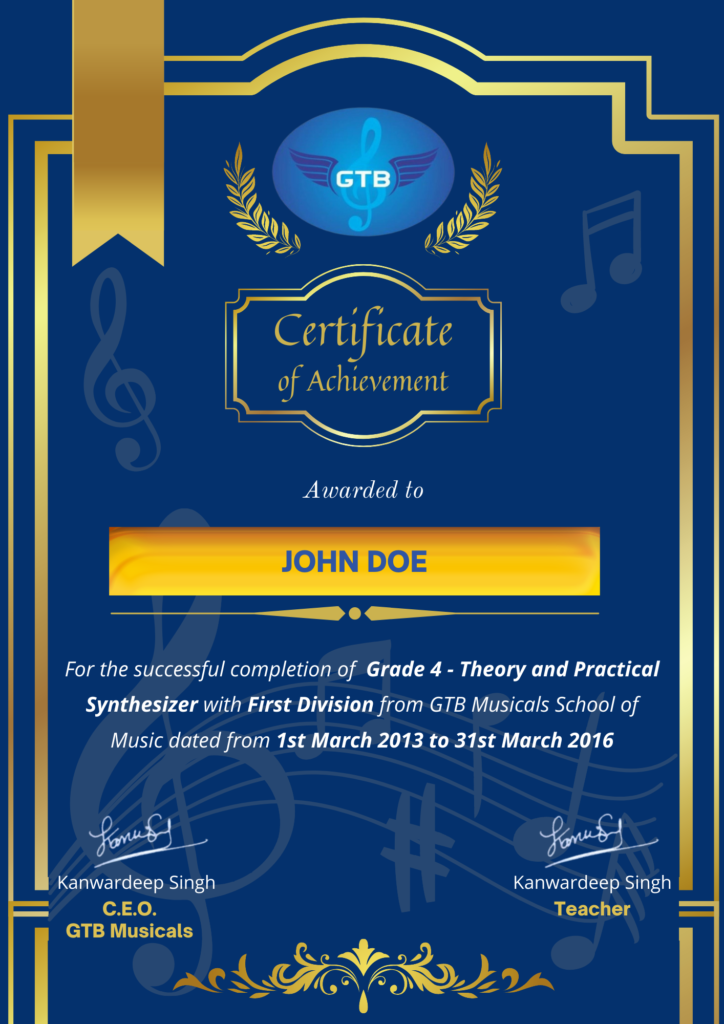 GTB Musicals offer students & candidates an affordable way to learn music and musical instruments using our certification courses.
We offer both online as well as offline music courses to ensure that no one is stripped off from the opportunity to learn Music due to Covid – 19. Our courses are worldwide and held in Hindi, English & Punjabi language for maximum flexibility in learning.
We currently provide Guitar, Piano/Synthesizer & Vocal certification courses to our candidates who plan to make their career in Music.
We also have a Avocational certification course for candidates who are eager to learn music for hobby or for personal reasons.