GTB Musicals School Of Music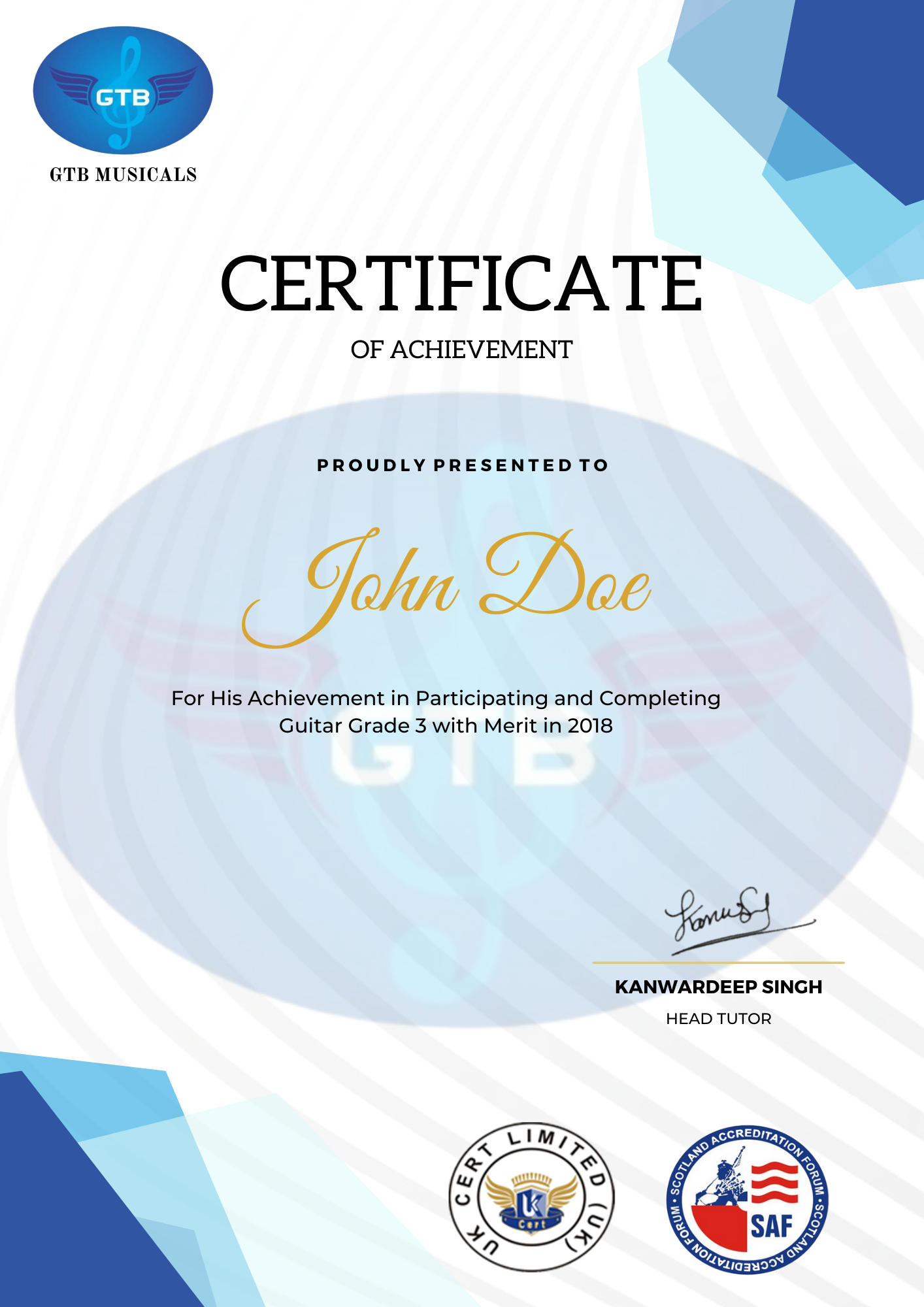 GTB Musicals offer students & candidates an affordable way to learn music and musical instruments using our certification courses.
We offer both online as well as offline music courses to ensure that no one is stripped off from the opportunity to learn Music due to Covid – 19. Our courses are worldwide and held in Hindi, English & Punjabi language for maximum flexibility in learning.
We currently provide Guitar, Piano/Synthesizer & Vocal certification courses to our candidates who plan to make their career in Music.
We also have a Avocational certification course for candidates who are eager to learn music for hobby or for personal reasons.
Many people think that Music is a source of entertainment. Yes! Of Course it is! But it is not just a source of entertainment. Music has more to give out and not just entertainment. Music is an art which everyone enjoys but not everyone possess the talent/ability to create Music. And imagine if  you had this power to create Music that is unique and extraordinarily exceptional.
Music is just not limited to entertainment but Music can also act as a medicine and provide you with good health. Yes! That's true! According to recent studies, music acts as medicine and has its own set of documented case studies. In many places and communities, music is played around sick people to help them recover from their sickness. Music also helps you develop your mental health and provide you with strong will power. Music is used to beat mental illnesses like depression and stress. Many people use Music as stress-busters these days. Many people turn to music to connect with themselves. Some use it to help them forget the past tragedies or remember the beautiful memories of their loved ones. Many a times Music even works where medicines and advices fails.
Not only this, as children many of us, actually all of us have had a desire to learn music, play guitar, piano, drums, flutes or any other musical instruments or to sing that we were interested into. But as we grow, our priorities and interests change according to our needs and responsibilities. But deep down in our heart, we regret not learning music.
GTB Musicals School Of Music is here to help you with all of these. We are here to provide you with one more opportunity to learn music which can be a desire of your heart or which can help you get the power of music in you or to help people in need. We are here to offer you a guaranteed result for your hardwork and efforts that you put in to learn this ART OF MUSIC.